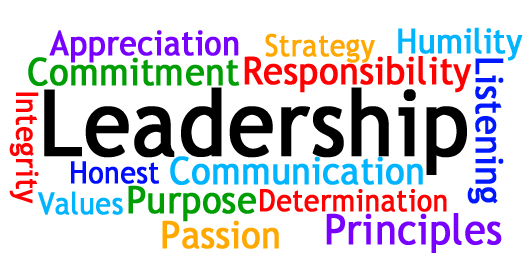 There's an old saying "Attitude Reflects Leadership." In remember the titans Julius Campbell made these words which should ring in our ears.
There's another saying, A team is only as strong as its weakest player. What if the weakest player is the so-called Leader? In today's workplace more and more we are seeing people who are qualified to have leadership positions, but not eligible to be leaders. Thus they become the weakest player, and the attitude of the team reflects the attitude of the weakest player who happens to be their appointed leader.
You as a leader don't have to be weak. You as a leader do not have to be just a leader on paper. You can be a leader by example and show your team and company they made the right decision by hiring you for the position.
Let's go lower and discuss this at a school level. Some leaders are naturally selected. They are the go-to person because they have a presence that people acknowledge. When playing basketball, I demanded the ball like a point guard should.
The problem was, I was a selfish point guard. I didn't want to get the win. I wanted to look good losing. Who cared if we lost? It was playground ball. After a while losing sucked. Losing felt so bad, but I did not know how to win.
Then one day a player on the opposite team, said, "When you release follow through on your shot. You are pulling back too quick." By listening to that man, I torched his team and learned to lead. At the same time, I learned how to be a leader.
Leaders listen to their team. Leaders learn on the go and become flexible to make the team a success. They also understand the umbrella effect does not work in a team situation.
Honesty and Integrity – How can you expect your followers to be honest when you lack these qualities yourself? Leaders succeed when they stick to their values and core beliefs, and without ethics, this will not be possible.
Confidence –

 

As a leader, you have to be oozing with confidence, show some swagger and assertiveness to gain the respect of your subordinates. This does not mean that you should be overconfident, but you should at least reflect the degree of confidence required to ensure that your followers trust you as a leader.
Inspire Others –

 

As a leader, should think positive and this positive approach should be visible through your actions. Stay calm under pressure and keep the motivation level up. As John Quincy Adams puts it, "If your actions inspire others to dream more, learn more, do more and become more, you are a leader."
Good Communicator –

 

A good communicator can be a good leader. Words have the power to motivate people and make them do the unthinkable. If you use them efficiently, you can also achieve better results.
Accountability –

 

"A good leader takes little more than his share of the blame and little less than his share of the credit." Make sure that every one of your subordinates is accountable for what they are doing. If they do well, give them a pat on the back but if they struggle, make them realize their mistakes and work together to improve.
How can Mr. Johnson's help you to meet and overcome the challenge?